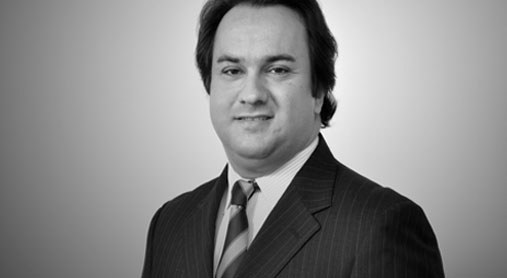 Lawyer, graduated at the School of Law of the Catholic University of Uruguay (Universidad Católica del Uruguay Dámaso Antonio Larrañaga, "UCUDAL") in December 2000.
Master in Corporate Law, graduated at the University of Montevideo (Universidad de Montevideo), in 2011.
He completed the graduate course on Enhanced Civil Liability at UCUDAL, in 2002.
He has attended graduate courses at the Graduate Center of both UDELAR and UCUDAL in the fields of Foreclosure Procedures, Lease, Business Contracts, and Interrogation Techniques.
He is the author of legal papers in the areas of Procedural and Civil Law.
Between July 2002 and December 2008 he was a member of the Ferrere Abogados law firm.
Practice Areas: Litigation; Civil Law; Advice on Transportation and Insurance; Customs Law; Foreign Trade; Advice on Business Issues.
Languages: Spanish, English.
E-mail:
gcerdena@abogados.com.uy